Trevor Silvester is a Harley Street Relationship Coach and therapist with twenty years experience of helping couples with their relationships. In addition to his work in this field he is also the in-house Cognitive Hypnotherapist for Kids Company, helps many sport people with the mental aspects of their game, as well as the varied issues that people bring to his general practice, including PTSD, addictions, phobias, anxiety disorders, depression and issues of confidence.
He has written three other books, which combine to describe the approach of Cognitive Hypnotherapy, which he founded in 2000. He is the training director of The Quest Institute, where, with his wife Rebecca, he trains members of the public and existing health care professionals in this approach.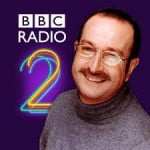 You can click on here to listen to Trevor speaking about Lovebirds on the Steve Wright show on BBC radio 2. R2 Steve Wright
As well as writing for many mainstream publications, he has also appeared on TV. Here he is on BBC Breakfast with Susanna Reid and Charlie Stayt.
And here is is with his wife Rebecca, talking about how the knowledge from the book makes a difference in their relationship.